maison parisienne is pleased to celebrate the birthday of the textile artist Simone Pheulpin who celebrates her 80th birthday on 18 August 2021!
Simone is an immensely talented artist who, for almost 50 years, has invented and reinvented her own one-of-a-kind techniques, her singular esthetics, and her poetical and timeless universe.
A word from Florence-Guillier Bernard, founder and director of galerie maison Parisienne.
"I met Simone for the first time in 2008, right before the very first exhibition of my gallery. It was love at first, I felt immediately moved by her art and by her. She is a wonderful person with an incomparable talent. […] I am very proud and very happy to support her, represent her work, and follow her career from this close. Simone, I wish you many happy returns!"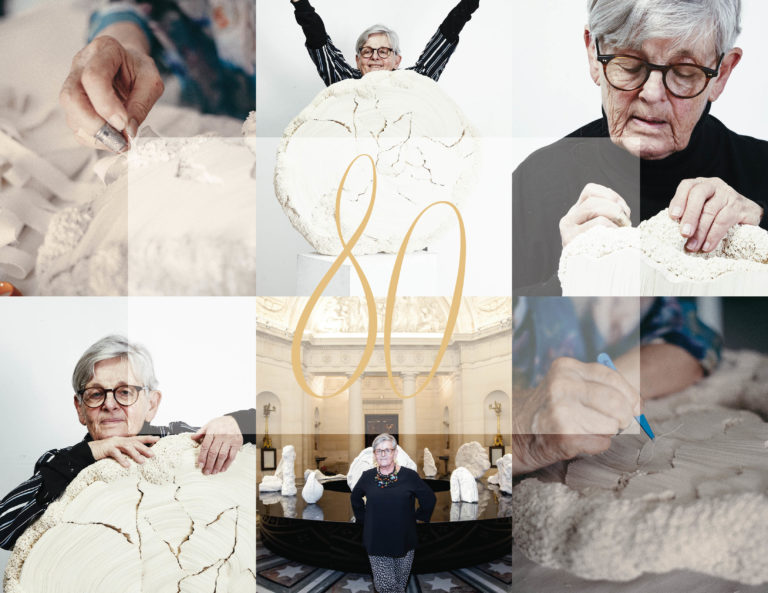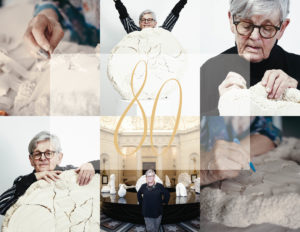 Happy birthday, Simone!

Upcoming projects for Simone Pheulpin in 2021:
– Publication of her Artbook, to be published this autumn by Les Editions Cercle d'Art.
– Exhibition of Simone's artwork organised by the MAD-Musée des Arts Décoratifs of Paris, at the end of the year.